A rift has opened in East Austin, Texas, revealing a tiny pocket dimension--- dissolving the borders between the magical world of Karth and the denizens of Earth....

Retired from the ravages of the Great War, a mercenary She-Orc has opened a secret back-alley Tavern in a land beset by demagogues and condos.
​
You have been invited to enter--- The Tiny Minotaur Tavern!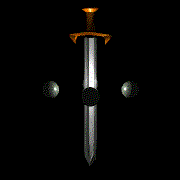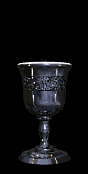 Gather up to six friends on Quests to save the sorta-good folks of Karth from kind -of- horrible events...
or not.
Slurp Tasty Beverages out of Olde Tankards and eat a pickle or four while Oakda shoots you a glare.
Using physical maps and gold coins to bribe NPCs---you and your party will scour the Rifterhood (whilst being Pandemic Safe) in an intimate, immersive and not-cheesy Tavern Installation!
No...Really, What Is This?
The Tiny Minotaur is an intersection of many things:

A low-brow/high art Installation run by solo installation artist and fantasy writer (Dana Bauerle-McKnight).

A mix of Performance Art, Live Action DnD and Immersive Theater (where you can choose how deep you want to nerd out).

A fantastic pocket-world escape from the cluster-fuck that is Earth.

A post-Covid-World solution for hanging outside with friends using harm reduction philosophy*
​